COLLOQUIUM
THE EROTIC CLOTH: Seduction and Fetishism

Where: The Artworkers Guild in central London
When: March 20th 2015.
Convenors: Professor Lesley Millar (UCA) and Alice Kettle (MMU)
Where: The Art Workers' Guild, 6 Queen Square, London WC1N 3AT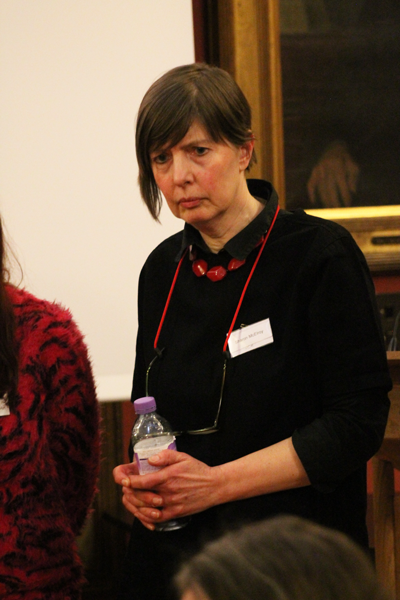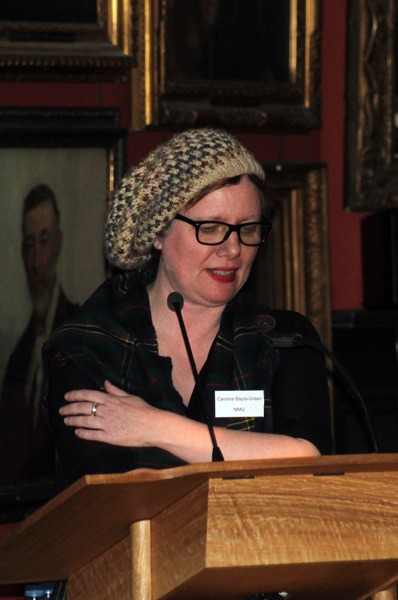 From the beautiful cloth which is quietly suggestive, to the bold expressions of sexuality, cloth is a message carrier for both desiring and being desired. Cloth offers those 'porous, reversible, intimate atmospheres that can be transformative' as described by Giuliana Bruno. The materiality of cloth allows for the nuanced, rather than direct, reading of the body: the shape beneath, the space between, the haptic narrative. Cloth in motion, the sound and smell of cloth. In our liaisons with cloth we become Other since, as in a second skin, we can play out the disguises of the idealized form, and the imaginary of our hidden selves.
The Colloquium 'The Erotic Cloth' considered the ways in which the qualities of cloth to seduce, conceal and reveal have been investigated and exploited in art. Presentations were from different practices and in different formats: dance, film, art, fashion, installation, illusion and performance, each playing out the seduction of cloth. They considered the explicit and the delicately suggestive, the lingering eye, and the textures of sensation; the aesthetics of cloth to excite or indeed disturb.
Session 1: The Place of Cloth - abstracts
 
Video: Moi Non Plus - Liz Rideal
Always in the Act of Becoming: Folds, Scissors and Cleavage in Giovanni Battista Moroni's Il Tagliapanni - Angela Maddock
Textual Textiles - Undressing Anne Lister - Caroline Baylis-Greene
A Perverted Taste: Italian depictions of Cloth and Puberty in mid-19th century marble - Dr. Claire Jones
Session 2: The Undisciplined Cloth - abstracts

Articulating Our Tactile Experience With Textiles: Undisciplined Conversations On The Unspoken - Bruna Petreca et al
Kink in the classroom: pedagogy and erotic clothing - Brigitte Stockton
Beyond the Mat: Deciphering Eroticism in the Over-the-top Aesthetics of Professional wrestling - Ali Khan & Farida Ali
Video: A Man of the Cloth - Sharon McElroy
Session 3: The Alternative Cloth - abstracts

The shirt off your back, Jack, James and Bobby - Prof. Catherine Harper
Guilt and Pleasure - the transposition of the historical fetishist image - Dr. Nigel Hurlstone
Transgressive Touch: The fetishizing of cloth in Hitchcock's Rebecca (1940) - Samantha Broadhead
Video: Windmills of your mind - Louise Adkins
Session 4: The Mysterious Cloth - abstracts

Curvatures of Cloth: 'The Heart of True Eroticism' in Serpentine Dance - Dr. Georgina Williams
Caressing Cloth: the warp and weft as site of exchange - Dr. Catherine Dormor
Perception in the Folds: The Requirement of Having a Body - Grace Williams
Performance: UN/DRESS - Masako Matsushita
The Erotic Cloth was a collaboration between the International Textile Research Centre, University for the Creative Arts and MIRIAD Manchester School of Art, Manchester Metropolitan University.